India Playing XI vs Pakistan: Suryakumar Yadav's form adds to No 4 woes – India will kick start their T20 World Cup campaign against arch-rivals Pakistan this weekend but Virat Kohli will have a few huge decisions to make as far as the playing combination is concerned. The No.4 slot is a position that needs fixing once again. Suryakumar Yadav's form is becoming a growing cause of concern for the Indian team while Ishan Kishan's return to form is creating pressure on Virat Kohli to include him in the Playing XI.
Up until IPL 2021 Phase 2, Suryakumar Yadav was one of the first names in India's Playing XI but in the UAE, he has lost his form, struggling on slower wickets and departing cheaply. At the same time, Ishan Kishan has turned his fortunes around with three back to back half-centuries, forcing Virat Kohli to raise the question, who will India bat at No 4 if he bats at No 3?
Also Read: India vs Pakistan LIVE: Coach Ravi Shastri & players watch Babar Azam bat, take notes before big clash on Sunday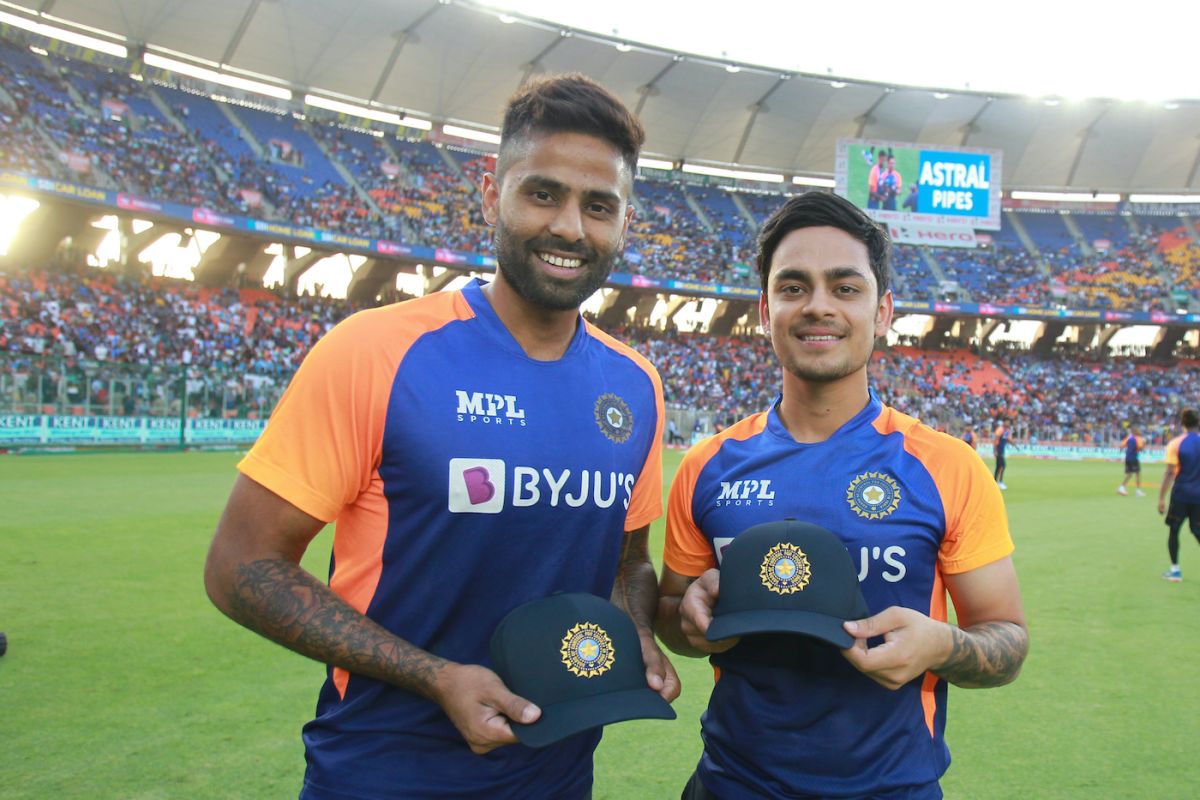 India Playing XI vs Pakistan: Suryakumar or Ishan, who will Virat Kohli pick as India's No 4 in Pakistan clash?
India Playing XI vs Pakistan – T20 World Cup: Who will Virat Kohli pick? Suryakumar Yadav is going through a wretched run of form and the Mumbai Indian star faces the risk of being axed from the playing XI. Pencilled as India's No.4 for the T20 World Cup, Yadav's form has nosedived over the last three months, for both India and Mumbai Indians. The warm-up game against England was the perfect chance for Suryakumar to showcase get his form back especially after scoring a magnificent 82 off 40 in the IPL 2021.
T20 World Cup: But the 31-year-old failed badly, scoring 8 and exposed his weakness to short ball once again. He will have his last chance against Australia but will have to make the most of it to remain in the XI.
Also Read in Hindi: T20 World Cup 2021-India vs Pakistan Live: पाकिस्तान के खिलाफ क्या होगी Team India की बॉलिंग कंबीनेशन, कोच Ravi Shastri ने दिया बड़ा बयान
Ishan Kishan: Even though Ishan Kishan was considered as a backup opener, his dramatic return to form has given hopes to Virat Kohli. He has been effective on good batting wickets and has hammered the balls cleanly. On Monday, he hammered 70 off 46 to help India win the warm-up game by 7 wickets.
The 23-year-old was dropped from the Mumbai Indians side for three games but returned to the top of the order scoring back to back half-centuries. Kishan further made his case with a stellar knock against England and will be breathing down Suryakumar Yadav's spot in the side.
The other factor that can work against Suryakumar Yadav is Virat Kohli. If the India captain wants to drop a place down and bat at No 4, Ishan Kishan could be slotted in at No 3 even though Kohli confirmed that he would bat at No 3.
India Playing XI vs Pakistan – T20 World Cup: Who will Virat Kohli pick as India's No 4 in Pakistan clash?
Suryakumar Yadav was nailed on as India's designated No.4 heading into the T20 World Cup
However, following a poor IPL and a lacklustre show in the warm-up game against England, that spot could be up for grabs.
Ishan Kishan has turned around his form over the past months and could replace his Mumbai Indians teammate in the XI
The left-hander opened the batting against England and scored a stellar half-century.
Kishan's runs have come at the top of the order, so Virat Kohli could perhaps move down to No.4 to accommodate Kishan in the top order, giving him the license to bat freely.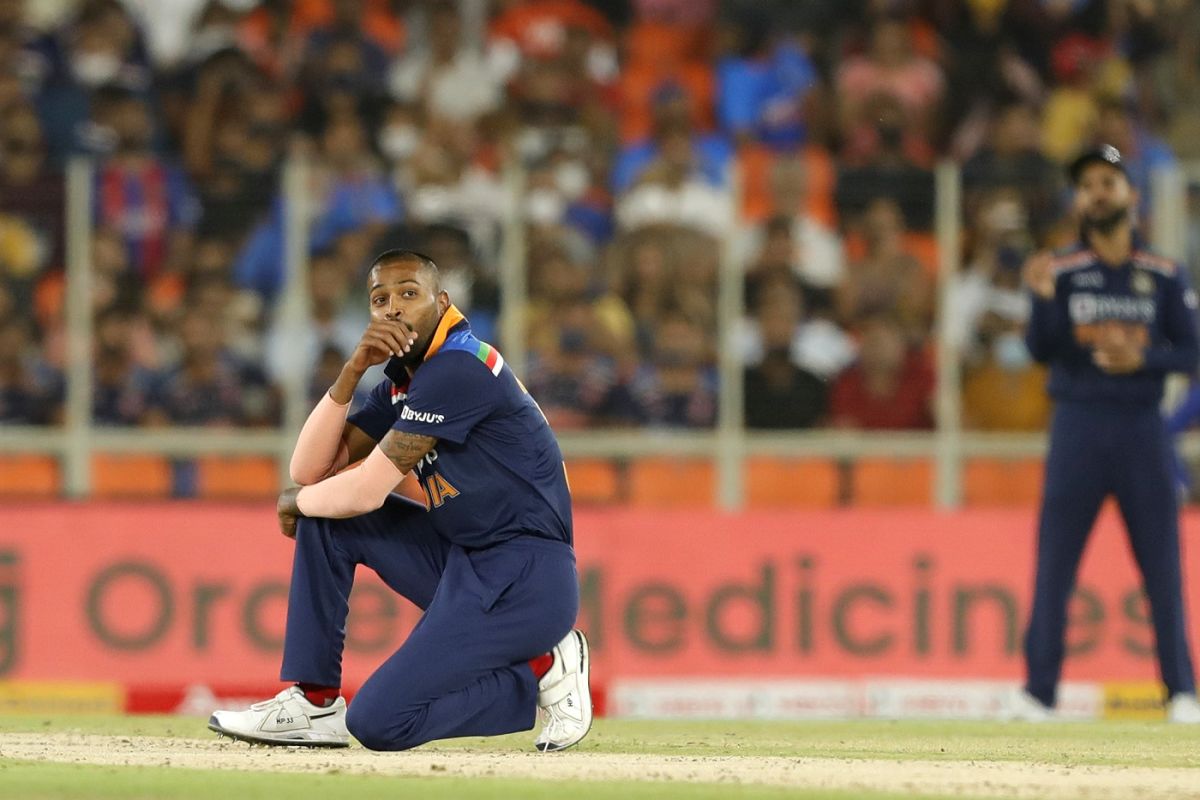 T20 World Cup: As for other places, KL Rahul is all set to open with Rohit Sharma after yet another supreme batting show. He has previously batted in the middle order for Team India but Virat Kohli confirmed that the Punjab Kings captain will be opening the batting. However, with Kishan firing in all cylinders, Virat could perhaps make a bold step down to No. 4 to aid his team's cause. The Indian captain has been a staple at 3 but could make way for the younger Kishan to bat more freely than at 4. Virat did not bat in the warm-up match against England but is likely to feature against Australia.
India Playing XI vs Pakistan: Who will Virat Kohli pick as India's No 4 in Pakistan clash?
Other concerns for India include the form and fitness of Hardik Pandya and Bhuvneshwar Kumar. The former did not bowl again in the warm-ups, while Kumar went for 54 in his four overs, signalling worrying signs for Virat Kohli and Co. Shardul Thakur is the first choice option to replace either of the two should Team India opt for a change, while the likes of Varun Chakravarthy could come in for Rahul Chahar. Parthiv Patel, former India wicketkeeper, too wasn't convinced about Bhuvneshwar Kumar's form.
"I don't think Hardik is going to bowl in the first few games looking at the way Virat Kohli has used only five bowlers. Yes, I'm worried about Bhuvneshwar Kumar. He looks in the kind of form which he had in the IPL, where he took just six wickets, but yeah, he looked out of rhythm, almost as if didn't practice. We might just see Shardul Thakur in the next game. It might be a combination that we might see," Parthiv Patel said.
India Playing XI vs Pakistan: Potential Playing XI: Rohit Sharma, KL Rahul, Virat Kohli, Ishan Kishan, Rishabh Pant, Hardik Pandya, Ravindra Jadeja, Shardul Thakur, Mohammed Shami, Varun Chakravarthy, Jasprit Bumrah.