IPL 2022: Maharashtra govt all set to allow 25% crowd for IPL – As cricket is returning to normalcy, it has been reported that the Maharashtra government will allow 25% crowd in the upcoming edition of the Indian Premier League. Follow IPL 2022 live updates on InsideSport.IN.
Virat Kohli 100th Test: Huge disappointment for fans, Virat Kohli's 100th Test to be played behind closed doors in Mohali
Recently, the Board of Control for Cricket in India confirmed that IPL 2022 will be played across four venues in Maharashtra. While we still might be some way away from seeing a full-house at a cricket stadium, this news of 25% crowd allocation will come as a major relief to the Indian cricket loyalists.
IPL 2022: Maharashtra govt all set to allow 25% crowd for IPL, BCCI treasurer says 'No looking back after successful T20 series'
In the recently concluded third T20I between India and Sri Lanka, 10,000 fans were allowed at the HPCA Stadium in Dharamshala. Using that as an example, Dhumal told Cricbuzz "Yes, we have come a full circle. It has set a new template for Indian cricket. There is no looking back."
IPL 2022: Maharashtra govt all set to allow 25% crowd for IPL, BCCI treasurer says 'No looking back after successful T20 series'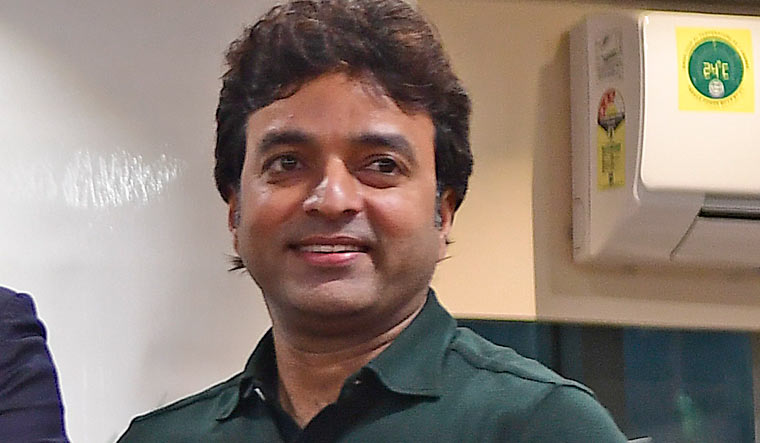 Most Consecutive T20I Wins: Rohit Sharma & Co equal WORLD RECORD…
"It was in Dharamsala where the Covid threat to Indian cricket started in 2020. It halted the game there. Subsequently, the matches in Lucknow and Kolkata also got called off due to the Coronavirus threat. We are glad that cricket with crowds got revived from Dharamsala itself. It was great to see the enthusiasm of the crowds for both the games. I hope there is no stopping Indian cricket from here," he further added
IPL 2022: Maharashtra govt all set to allow 25% crowd for IPL, BCCI treasurer says 'No looking back after successful T20 series'
– Advertisement –