English cricket's bid to regain the men's and women's Ashes from Australia will play out over a compressed six-week period next year as the decks are cleared for the Hundred to take centre stage in August.
The 2023 international summer schedule was confirmed by the England and Wales Cricket Board on Wednesday, with the five-Test men's Ashes starting at Edgbaston on 16 June and concluding at the Oval on 31 July. The multi-format women's series will also start with a rare five-day women's Test at Trent Bridge from 22 June.
The latter – a first five-day women's Ashes match since 1992 – has been welcomed by Heather Knight, the England women's captain, after their last five four-day Tests ended in draws. The women's Ashes has the three Twenty20s that follow played at major grounds, with Edgbaston, the Oval and Lord's hosting.
"I'm so happy," Knight said. "I've been banging the drum for five days for a long time, so it's a special moment. It feels like the right time, for five days, for bigger grounds, and it feels like it's been a long time coming."
The women's Ashes will run until 18 July after the completion of three ODIs in Bristol, Southampton and Taunton, meaning the Trent Bridge Test is England's most northerly assignment before Sri Lanka visit for six white-ball fixtures in September.
The men's Ashes is being staged in the space of 46 days – a stiff ask of the fast bowlers – and follows the same pattern of venues as the 2-2 draw in 2019. After the series opener at Edgbaston, there are Tests at Lord's (from 28 June), Headingley (6 July), Old Trafford (19 July) and the Oval (27 July).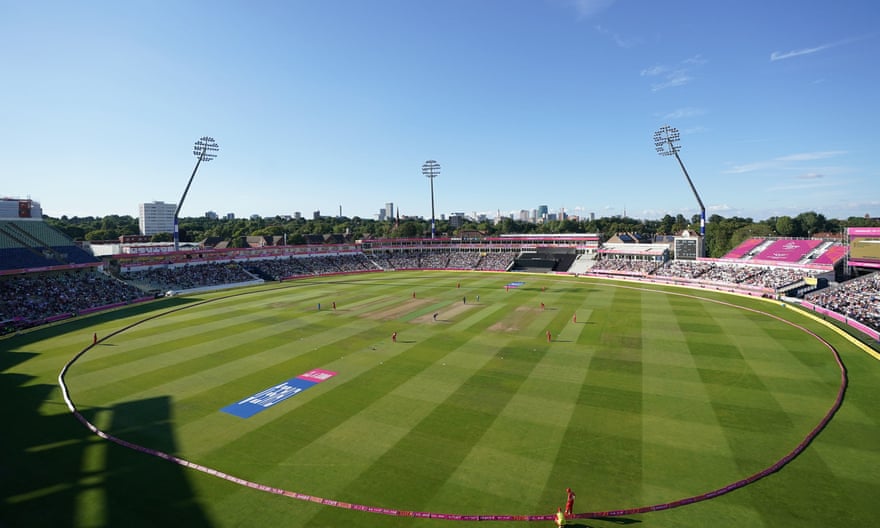 While Australia's white-ball team are due to tour South Africa at the end of August, this crunched down men's Ashes – in a summer where no major football tournament or Olympics takes place – chiefly reflects the ECB's desire to hand the Hundred the school holidays, with similar windows carved out in 2024, 2025 and 2026.
As such, there will be no Test cricket in England next summer after 31 July, with the Hundred followed by 11 white-ball internationals against New Zealand and Ireland that run from 30 August to 26 September. Preparation for the 2023 World Cup in India before Christmas will doubtless be cited as another reason for this lop-sided schedule.
Before the men's Ashes, England will play a four-day Test match against Ireland at Lord's, starting on 1 June. The Indian Premier League, which could create a pinch point here as regards player availability, is scheduled to run until 28 May.
Australia's men are likely to have their tour start with the final of the World Test Championship which, as recently revealed by the Guardian, will be staged at the Oval in the second week of June. Pat Cummins's side are top of the league table and would need a catastrophic run of results to miss out.
Lord's, which was allocated the Ireland Test after missing out on this ICC showpiece due to pre-existing commercial contracts, will host the final in 2025.